Red Hill –Senator Bob Mensch (R-24) congratulated Ms. Estelle Eberhardt, from Milford Township, PA, on being appointed to the Minority Business Development Authority Commission.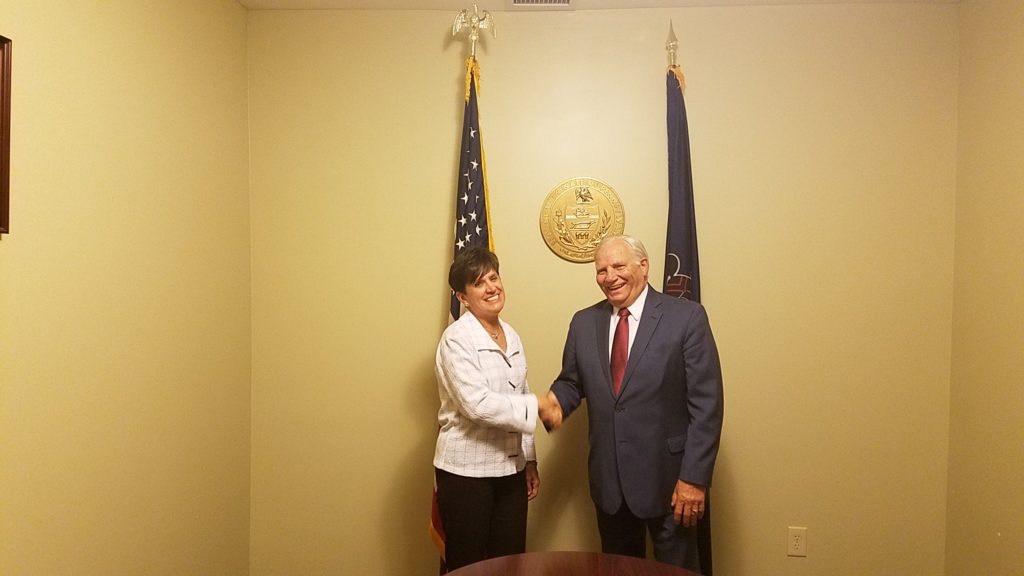 The Pennsylvania Minority Business Development Authority (PMBDA) administers low-interest loan financing to businesses owned and operated by ethnic minorities, in order to stimulate job creation and entrepreneurial development.
The Board of the Authority is comprised of two cabinet secretaries (Department of Community and Economic Development and the Department of Banking and Securities) and eight additional persons, at least four who represent socially or economically disadvantaged persons, who are appointed by the Governor.
Senator Mensch supported Ms. Eberhardt's nomination and was pleased to congratulate her on her appointment.
CONTACT: Sarah Rasmussen srasmussen@pasen.gov (215) 541-2388