In This Update:
Senator Mensch Announces Numerous Pieces of Legislation this Week
Op-Ed: Response for Constitutional Amendment Ballot Questions
Hearings Continue to Examine Governor's Budget Proposal
Voters Will Decide Three Ballot Questions on May 18
Enhanced "Move Over" Law Goes Into Effect April 27
PennDOT Urges Caution When Renewing Licenses and Registration Online
Reminder: Share Your 2020 Election Experiences
---
Senator Mensch Announces Numerous Pieces of Legislation this Week
The last two weeks, I introduced a few pieces of legislation, and circulated some new co-sponsorship memos.
Last week, I announced legislation that would give individuals renewing either their vehicle registration or driver's license an option to donate to the Pennsylvania Breast Cancer Coalition. Senate Bill 445 will mirror similar processes set in statute which allow individuals renewing registrations or a driver's license to include an optional $5 donation to the Pennsylvania Breast Cancer Coalition. I am proud to continue to support PBCC and their mission any chance that I have and believe that this is just one step we as a Commonwealth can take to assist in the important work that this organization does. Read more in my official press release.
On Monday, I introduced legislation that I am sponsoring that would further and explicitly criminalize the act of "upskirting" in Pennsylvania. Specifically, Senate Bill 521 will make this offense a third-degree felony for a first offense and a second-degree felony for subsequent offenses of invasion of privacy of a minor when committed by a person of authority, such as a teacher. Read more here.
Tuesday, I introduced legislation requiring the Auditor General to perform an audit of ballots canvassed in the 2020 General Election. Senate Bill 528 would require an audit that will gather and look at county-level information related to mail-in ballots requested, mailed, returned, and certified, as well as relevant similar data related to provisional ballots. Read more here.
I also circulated a co-sponsorship memo on a piece of legislation that he is sponsoring that would ensure more state funding is run through the Basic Education Funding Formula. While many legislators, myself included, patted ourselves on the back for the passage of the new basic education funding formula a few years back, it didn't take long to realize that a portion of the law to distribute the funding was having some undesired effects when it came to appropriating education dollars. Read more about the legislation here.
Op-Ed: Response for Constitutional Amendment Ballot Questions
In the past several weeks there have been several letters to the editor suggesting my comments for a yes vote on May 18th for constitutional amendments are hypocritical, or misleading. I suppose those writers are just not familiar with the process to amend the state's Constitution. Those writers suggest we've "rushed" the legislation, but nothing is further from the truth. The process requires a proposed amendment to be approved in two successive sessions (a session is two years). So, the amendments were approved during 2020 in last session, and again approved in 2021 to have the amendments appear on the May 18th ballot. That doesn't sound like anything is being rushed – it's more of an issue of necessary timing. The proposed constitutional amendment to require the governor to work with the legislature (it's a shame we need to legislate cooperation) in the time of a state emergency is absolutely necessary. Read more to learn what your 'Yes' vote would mean here.
Hearings Continue to Examine Governor's Budget Proposal
The Senate Appropriations Committee continued its comprehensive review of Governor Wolf's state budget proposal this week. This week's hearings included:
State-Related Universities (Pitt, Penn State, Lincoln, and Temple)
Department of Military and Veterans' Affairs
Treasury
Liquor Control Board
Attorney General
Auditor General
Labor & Industry (Part 1 & Part 2)
Department of Agriculture
During the hearing with the Department of Military and Veterans' Affairs, I asked about the worldwide deployment of National Guard members and the DMVA's support role in COVID-19 vaccination efforts.
I raised concerns about the fiscal impact of new state debt during the hearing with PA treasury.
At the hearing of the PA Liquor Control Board, I questioned how it obtains benchmarks for determining how much inventory to keep and asked for an update on e-commerce.
During a hearing with the PA Auditor General, I asked if statutorily required audits could be reformed and streamlined to make the process more efficient.
During the hearing with Acting Labor and Industry Secretary Jennifer Berrier, I expressed my outrage with the outdated Unemployment Compensation computer system and asked about successful workforce development partnerships.
Pennsylvania needs industry partnerships that include employers in life sciences, which provide good-paying jobs. I asked Acting Secretary Berrier to work with me on that.
Voters Will Decide Three Ballot Questions on May 18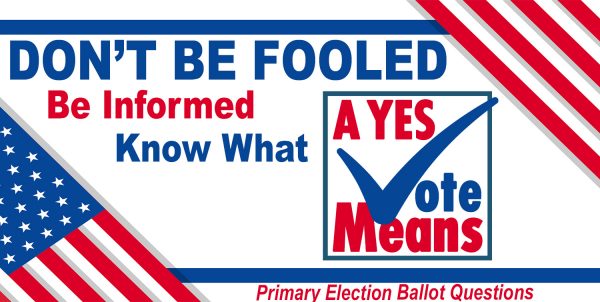 When voters head to the polls on May 18, they will have the final say on three potential amendments to the Pennsylvania Constitution. The way the Wolf Administration worded two of these questions has been roundly criticized as confusing and prejudicial, so it is critical for voters to understand what the questions really mean before casting their votes.
The first question asks whether the General Assembly should be allowed to terminate an emergency declaration if a governor continues to wield emergency powers long after the disaster has passed. A YES vote means the General Assembly could serve as a check on the governor's power during an emergency to protect the rights of Pennsylvanians.
The second question asks whether future emergency declarations should be limited to 21 days unless extended by the General Assembly. A YES vote means the governor would be prohibited from maintaining unilateral control for an indefinite period of time during an emergency.
The third question asks whether new protections should be added for Pennsylvanians based on race or ethnicity. A YES vote means the rights of all state residents would be protected – regardless of an individual's race or ethnicity – and the new protections at the state level would match those provided by the U.S. Constitution.
I encourage you to share this information with your family, friends and neighbors so everyone understands what a YES vote means for these critical ballot questions in May.
Enhanced "Move Over" Law Goes Into Effect April 27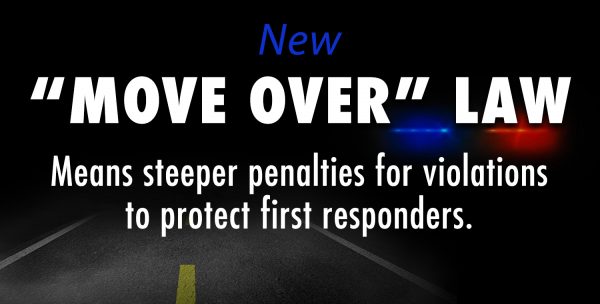 Lawmakers approved legislation in October that will strengthen the state's "Move Over" law to protect first responders, tow truck operators and other motorists near the scene of an emergency. The new law – which includes greater public awareness efforts and steeper penalties for violations – will go into effect on April 27.
The law requires motorists approaching an emergency response area to merge into a lane further away, or to slow down to 20 miles per hour under the posted speed limit if they cannot safely merge. The Pennsylvania Turnpike Commission reports 46 emergency responders were struck and killed in the U.S. in 2020, and 10 more have lost their lives so far in 2021.
PennDOT Urges Caution When Renewing Licenses and Registrations Online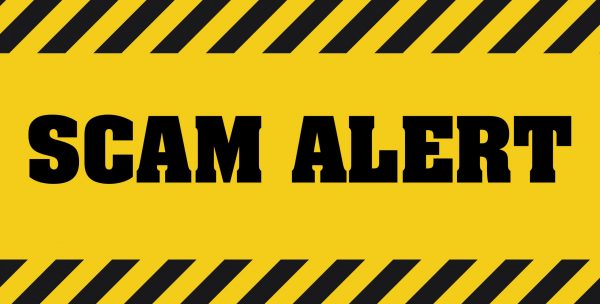 Pennsylvanians who are renewing their driver's license or vehicle registration online should be on the lookout for copycat websites that may charge additional fees or steal their personal information. PennDOT will never ask for personal documents via text message or over the internet, so customers should be aware that any similar requests are coming from a third-party source that is not affiliated with PennDOT.
Online customers are encouraged to enter the web address of the PennDOT Driver and Vehicle Services website (www.dmv.pa.gov) directly into their browser's address bar, rather than relying on a search engine. Suspicious third-party sites should be reported to the Pennsylvania Attorney General Bureau of Consumer Protection at 1-800-441-2555.
Reminder: Share Your 2020 Election Experiences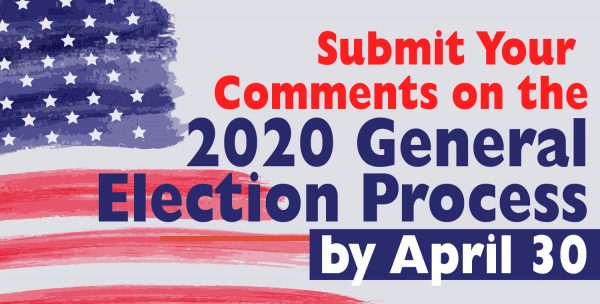 The bipartisan Senate Special Committee on Election Integrity and Reform is inviting Pennsylvania voters to share their experiences from the 2020 election by taking an election survey. The information will be reviewed by the committee and will be considered as part of future election reform measures.
The panel held a pair of hearings last month to gather input from local and state election officials, as well as county commissioners on the administration of the 2020 election, and to review best practices in other states that allow mail-in voting. Video and testimony from both hearings is available at https://pasenelectioncommittee.com/.