Dear Friends,
Below are some important Harrisburg updates that may be helpful to you.
This past week was another busy one in Harrisburg. On Wednesday, a piece of legislation which is deeply personal to me, Senate Bill 595, finally passed the Legislature and is on the way to the Governor's desk. This bill requires insurers to provide coverage for MRIs and Ultrasounds for women with dense breast tissue to better detect breast cancer. This bill will no doubt save lives in Pennsylvania, and I am happy for my colleagues support in getting this bill passed and for the support of Pat Halpin-Murphy and the PA Breast Cancer Coalition for all of their hard work and collaboration. My floor remarks on the passage of Senate Bill 595 can be watched here.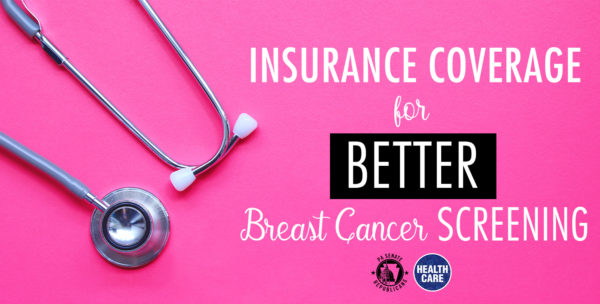 Also, I was proud to see action on two of my bills this week on Tuesday and Wednesday. On Tuesday, the Senate Health and Human Services Committee unanimously approved my bill, Senate Bill 890, which allows for workers with disabilities to earn more money without the fear of losing their medical benefits. This is something that has garnered a ton of support in the Legislature, and I am happy it was able to be voted unanimously of out of Committee.
On Monday, the Senate held a hearing on a topic which has been brought up to me quite often – Pharmacy Benefit Managers. The Senate Health and Human Services Committee held a hearing with testimony on the benefits, and potential downfalls of PBMs, and spoke about some of the legislation which is introduced in the Senate dealing with that.
On Wednesday, the Senate Majority Policy Committee held a hearing on the impact of the COVID-19 pandemic on the economy in Southeastern Pennsylvania, which you can find here. I was glad we had this important hearing to highlight the issues our businesses are facing, and am proud we were able to feature several stakeholders from the 24th District in the hearing. Watch my opening remarks here.
Thursday, the Senate Aging and Youth Committee held a hearing for the purpose of providing an update on Long Term Care Facilities and COVID-19. Further information can be found here. Watch my Q&A with Secretary of Health, Dr. Rachel Levine and Jamie Buchenauer, Deputy Secretary for Office of Long-Term Living, Department of Human Services here. Watch my Q&A with Adam Marles, President/CEO, LeadingAge PA, Zach Shamberg, President/CEO, PA Health Care Association, and Sister Joachim Anne Ferenchak, Administrator, Garvey Manor Nursing Home here.
Lastly, I encourage you to continue to stay calm and safe in whichever way you can as we ride this out together. I have been sending out newsletters almost daily with the most up-to-date information regarding COVID-19 with specific information related to our area. If you're interested, you can sign up to receive these newsletters on my website, senatormensch.com. You can also keep an eye on my website for news releases, email me with questions or concerns, or find contact information for my district offices which you can get in touch with if you need anything.
If you have any questions, please do not hesitate to contact my office at 215-541-2388.
Senator Bob Mensch
24th Senatorial District