In this Update:
Federal Courts rule signage and date mandatory for all absentee and mail-in ballots, all others to be voided
Temple and Fox Chase to offer free mammograms April 1
Senator Mensch concludes Hearings on Gov. Wolf's Proposed State Budget
Senate Concludes Hearings on State Budget
How to Protect Yourself Against Tick-Borne Diseases
Access Nursing Home Inspections Online
March is National Kidney Month
Happy St. Patrick's Day!
---
Federal Courts rule signage and date mandatory for all absentee and mail-in ballots, all others to be voided

In a recent election in Lehigh County a Judge was to be elected to the Court of Common Pleas. Roughly 257 ballots were not counted in the election due to the lack of handwritten dates next to the voter declaration signature on the outer part of the mailed in envelope. This case was brought to the attention of the state court, in which it was determined that these 257 ballots could not be counted. The case was then brought to the Federal courts in the Eastern District of PA. Under the language of the Election Code courts found that the sign, date and completion requirement for absentee and mail-in ballots are mandatory. Therefore, any envelope which is not signed, dated, and completed are voided and cannot be counted. This is consistent with decisions out of the state courts previously, but Counties and voters have continued to challenge these requirements.
It is possible that there will be a further appeal to the Third Circuit on this case, but accumulating all yet another decision in support of the language of the Election Code suggests otherwise.
"In particular, this Court concludes that the Commonwealth of Pennsylvania, as well as its citizens, have important interests in the integrity of the election process by holding fair, efficient, and fraud-free elections that are supported by the handwritten date requirement. An elector's compliance with the signature and date requirement is an important guard against fraud. Where an elector fully complies with the instructions on the outer envelope, the electoral authorities conducting the election can be assured of the date on which the ballot was executed. Where, however, the outer envelope remains undated, the possibility for fraud is heightened, as individuals who come in contact with that outer envelope may, post hoc, fill in a date that is not representative of the date on which the ballot was executed. Moreover, that the parties agree to the timeliness of the ballots in this particular case does not alter the analysis. That these Plaintiffs returned their ballots before the deadline does not obviate the requirement's general purpose of combatting fraud in elections."
Temple and Fox Chase to offer free mammograms April 1
Senator Kim Ward a first female Senate majority leader and breast cancer survivor will be hosting free mammograms to the first 20 people who sign up.
Ward explains how a few months into the COVID-19 pandemic she was diagnosed with stage 1 breast cancer. She was able to find the cancer early on and thankfully was able to treat it at the time of the detection. A study done by the University of Pennsylvania shows that screening mammograms were down 60% between March and July of 2020, compared to previous years. Because of this, Senator Ward encourages all women especially those in underserved communities to get tested for breast cancer. This event is brought to you by Fox Chase, Temple Health, and the PA Breast Cancer Coalition. Call 215-728-3554 to schedule.
Read the full article here.
Senator Mensch concludes Hearings on Gov. Wolf's Proposed State Budget

Senator Mensch was joined by Secretary of Labor & Industry Jennifer Berrier and Adjutant General Mark Schindler, closing out four weeks of public hearings on the proposed 2022-23 state budget.
This week's topics:
Unemployment Benefits
Uniform Building Codes
Inspections
National Guard Scholarship Programs
Watch previous hearings HERE.
Senate Concludes Hearings on State Budget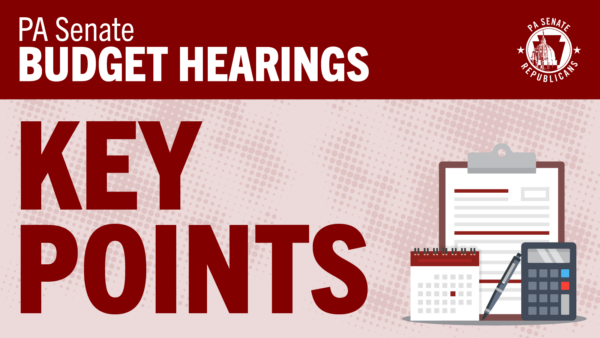 The Senate Appropriations Committee this week concluded four weeks of public hearings on the proposed 2022-23 state budget.
Gov. Tom Wolf proposed a $45.7 billion budget that would increase spending by $4.5 billion. Based on projections, this will create a $1.3 billion deficit in the following fiscal year and produce a $13 billion deficit by FY 2026-27.
Among the key points from the series of hearings, which began Feb. 22:
The Independent Fiscal Office warned that revenue projections Gov. Wolf used to balance the budget could be revised downward due to national and international events.
State Treasurer Stacy Garrity sees the potential for sizable deficits in future years that would require tax hikes, new taxes or spending cuts to erase the deficits.
A significant portion of department and agency employees continue to work from home with the possibility of doing so permanently. Committee members sought assurances work would still be done efficiently and citizen data would be secure.
The Senate will use findings from the hearings to craft an alternative spending plan to the governor's, with the aim of enacting a final 2022-23 state budget by the June 30 constitutional deadline.
You can find video and recaps of every budget hearing at PASenateGOP.com.
How to Protect Yourself Against Tick-Borne Diseases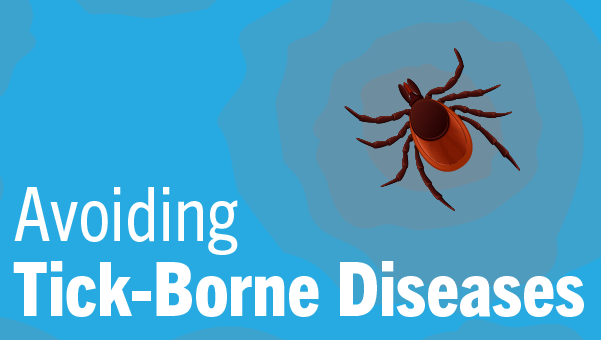 Lyme disease and the rare but dangerous Deer Tick Virus (DTV) have been found in ticks at high levels for the first time in multiple locations around the state.
[THIS PARAGRAPH JUST FOR BAKER, LANGERHOLC AND CORMAN] The statewide infection rate is currently 0.6% of ticks sampled. At three locations, the DTV infection rate exceeded 80%: Fisherman's Paradise public fishing area on Spring Creek in Centre County, Lawrence Township Recreational Park in Clearfield County, and Iroquois Trail near Tunkhannock in Wyoming County.
The Deer Tick Virus is rare in the United States, but positive cases have increased in recent years. Initial symptoms of a DTV infection may include fever, headache, vomiting and weakness. Some people who are infected with DTV experience no symptoms, and therefore infection may go undetected. However, 91% of patients treated for DTV infections develop severe neuroinvasive disease.
Recommended precautions for anyone venturing outdoors include:
Apply tick repellents containing permethrin to clothing, and EPA-registered insect repellents such as DEET to exposed skin before entering the outdoors.
Wear light colored outer clothing and tuck shirts into pants, and pants into socks.
Walk in the centers of trails and avoid wooded and brushy areas with low-growing vegetation and tall grasses.
After returning home, remove all clothing, take a shower and place clothing into the dryer on high heat to kill any lingering ticks. Examine gear, such as backpacks, for ticks.
Conduct a full-body tick check.
Check over any pets exposed to likely tick habitats each time they return indoors.
If a tick is found attached to your skin, use tweezers to remove it carefully, including the head. Monitor for symptoms and contact your doctor with any questions.
For more information about tickborne disease prevention, visit Department of Health's Tickborne Diseases website.
Access Nursing Home Inspections Online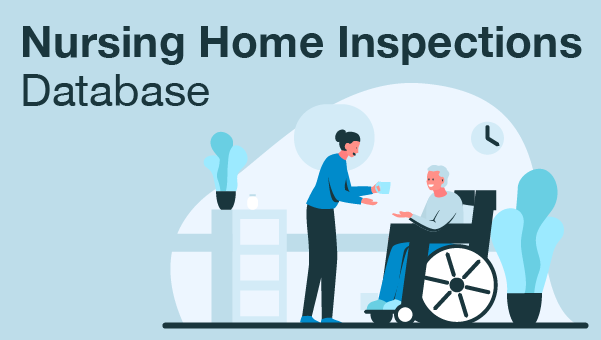 Pennsylvanians with loved ones in long-term care can access a searchable database of nursing homes to view the results of inspections and complaint investigations.
The database includes patient care surveys, building safety surveys, size of the nursing home, type of ownership and additional information about each of the nursing homes in the state. The Department of Health oversees 688 nursing homes with more than 88,000 beds.
If you see something that may jeopardize patients' safety or well-being, you can file an anonymous complaint by calling 1-800-254-5164, filling out an online form, emailing c-ncomplai@pa.gov or sending a letter in the mail.
March is National Kidney Month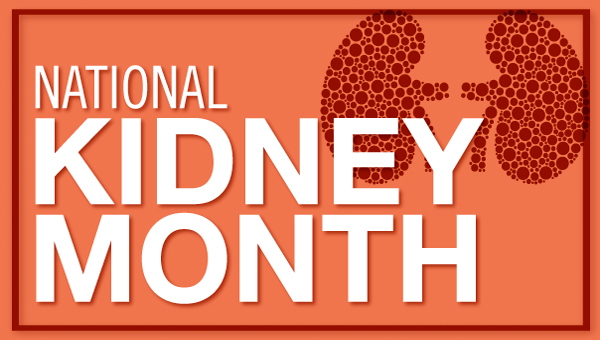 More than 37 million people in the United States are estimated to have chronic kidney disease and nearly 90% of them are unaware.
If you have diabetes or high blood pressure, you are at higher risk for developing kidney disease. The National Institute of Diabetes and Digestive and Kidney Diseases has useful information during National Kidney Month and year-round.
Happy St. Patrick's Day!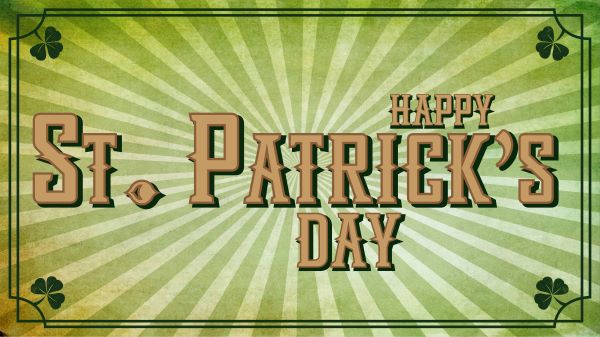 To everyone who is Irish or Irish for the day, Happy St. Patrick's Day!
May the road rise up to meet you,
May the wind be always at your back.
May the sun shine warm upon your face,
The rains fall soft upon your fields.
And until we meet again,
May God hold you in the palm of his hand.